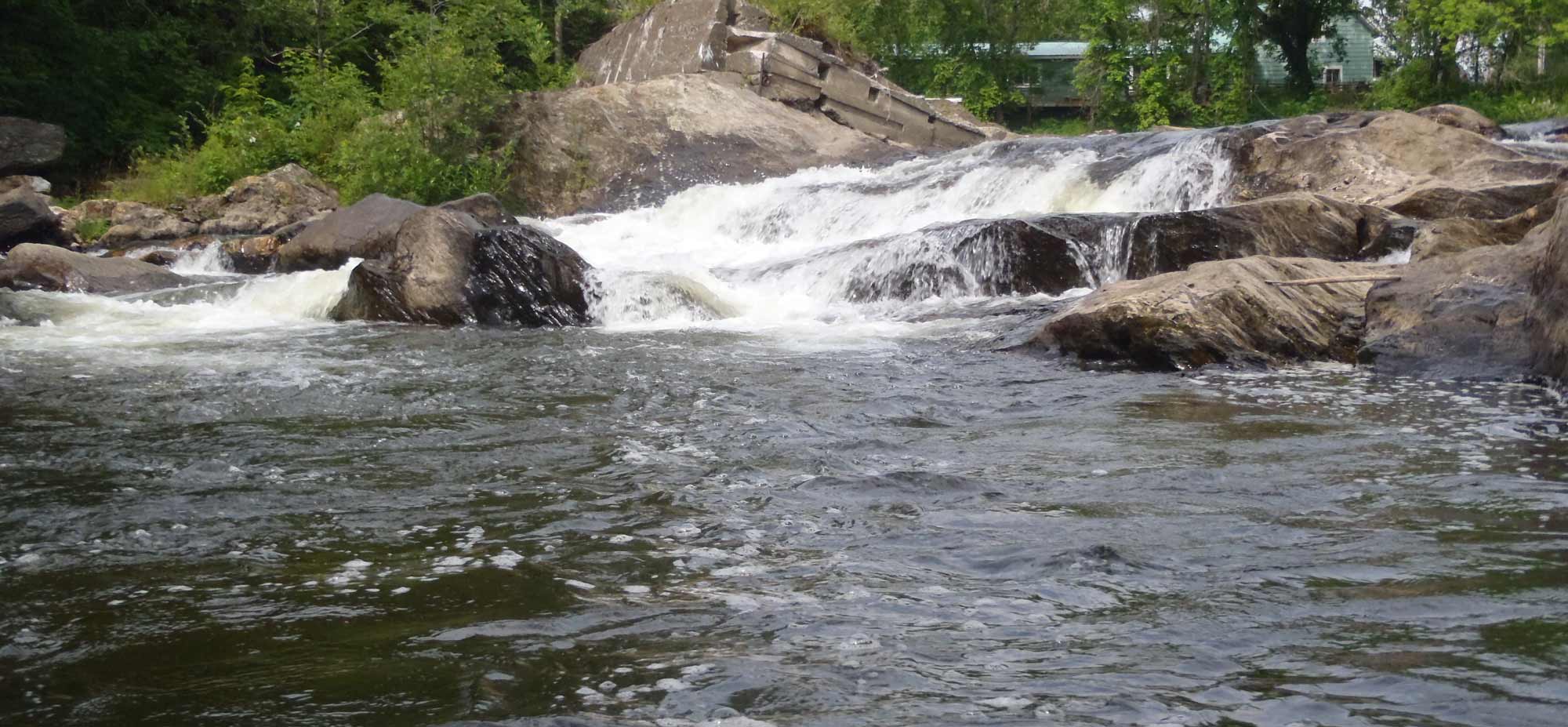 Guided Fishing Trips in the Stowe area of Vermont
Great Drake Angling and Outdoor Adventures offers our clients both full day and half day guided fishing trips in and around the Stowe area. Our trip options are walk and wade trips as well as river drift boat trips and still water boat trips.  We specialize in instructional fly fishing tours for anglers of all ability levels.  We also offer these programs for anglers who prefer Spin Fishing, Center Pin/ Float Fishing, or Spey Casting.
If it's a specific discipline you want to focus on, or just a new skill set you would like to learn, we can accommodate you.
With 18 years and counting of guiding clients in this area, you can be confident we will be showing you the very best the area has to offer.
We love our trout fishing. Whether it's a cold small mountain stream for native brook trout, or one of our larger rivers for savvy rainbow and brown trout, the area has plenty to offer. Warm water species such as bass, pike, pickerel and whatever else lurks in the waters we fish can be a ton of fun to target as well. Warm water fishing trips may be river or still water fishing.  Fishing on warm water species trips is generally  from one of our boats.  Scenic fisheries and minimal angling pressure make this area a great destination to just get away, enjoy a day on the water, and become one with your surroundings.
Fishing spring and fall steelhead and landlocked salmon runs of the Northeast Kingdom and the Champlain Valley are some of our personal favorites. These are big fish from Lake Memphremagog and Lake Champlain migrating into their tributaries. What draws these fish to the river systems are spawning bait fish migrations, as well as their own spawning migration. This can be challenging fishing, but the rewards are big, strong, hard-fighting fish the likes of which you will not soon forget.  These runs often produce the largest trout and salmon we catch all season.
The Stowe area and the Northeast Kingdom are gorgeous parts of the state with many lodges and resorts.  This region also has a number of campgrounds, both state and private, and cottages available to rent.  There are numerous outdoor activities in this part of the state, such as hiking, biking, swimming, canoeing, kayaking, and of course, fishing- just to name a few.  Enjoy as many of them as you can during your stay.  We can recommend places to stay, eat, and other activities to check out.
Whether you're an avid angler, a novice, or just visiting the area with the family, we have programs that will accommodate you!
Buy your Vermont fishing license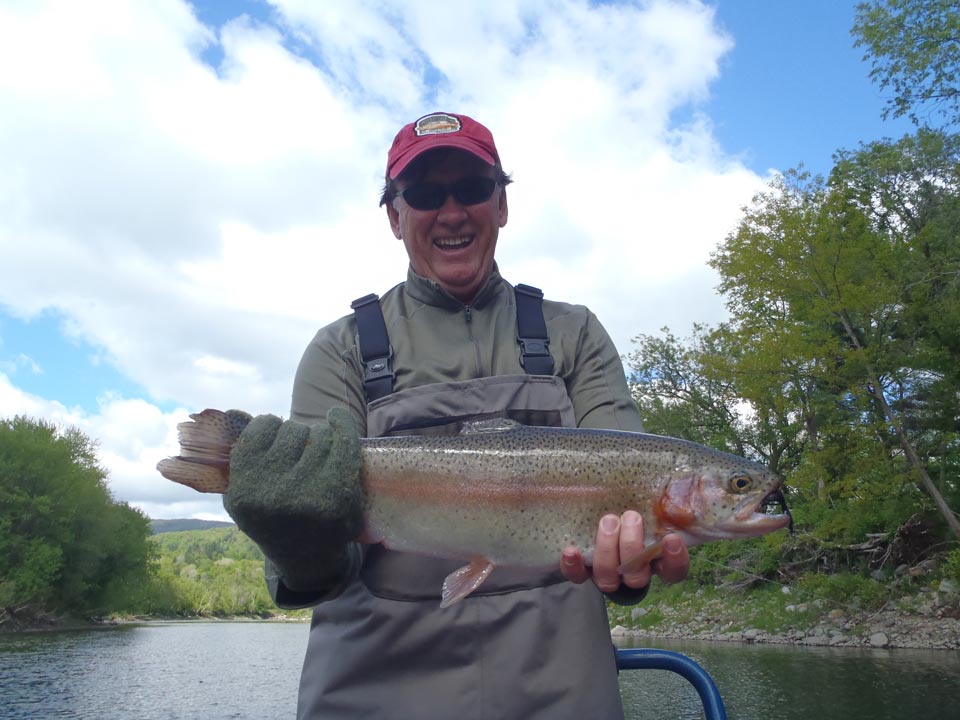 Pictured above is a rainbow trout caught from our three-person raft on the Winooski River trophy stretch.  May and June are prime time to fish on Vermont's abundant trout waters, and float trips are a very effective way to fish these rivers.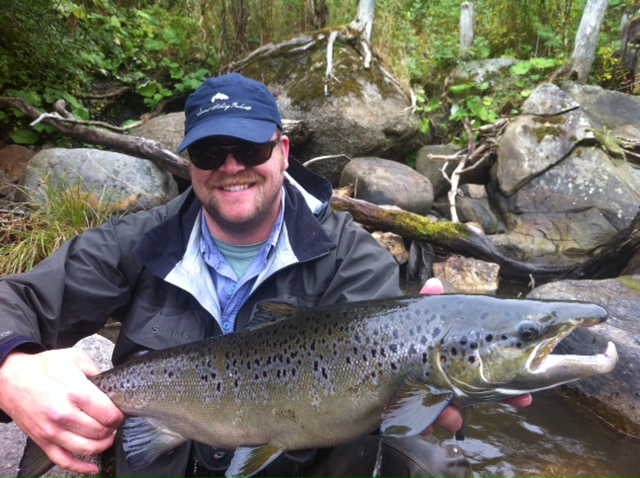 Pictured above is a fall run Atlantic landlocked salmon from the Clyde River, located in the Northeast Kingdom of Vermont.  Some of you may recognize this photo of owner Josh Adams from the book,  50 Best Places to Fish in the Northeast.  This is definitely a special fishery.  He has put many clients as well as himself on their personal best landlocks here.  Yours could be next!