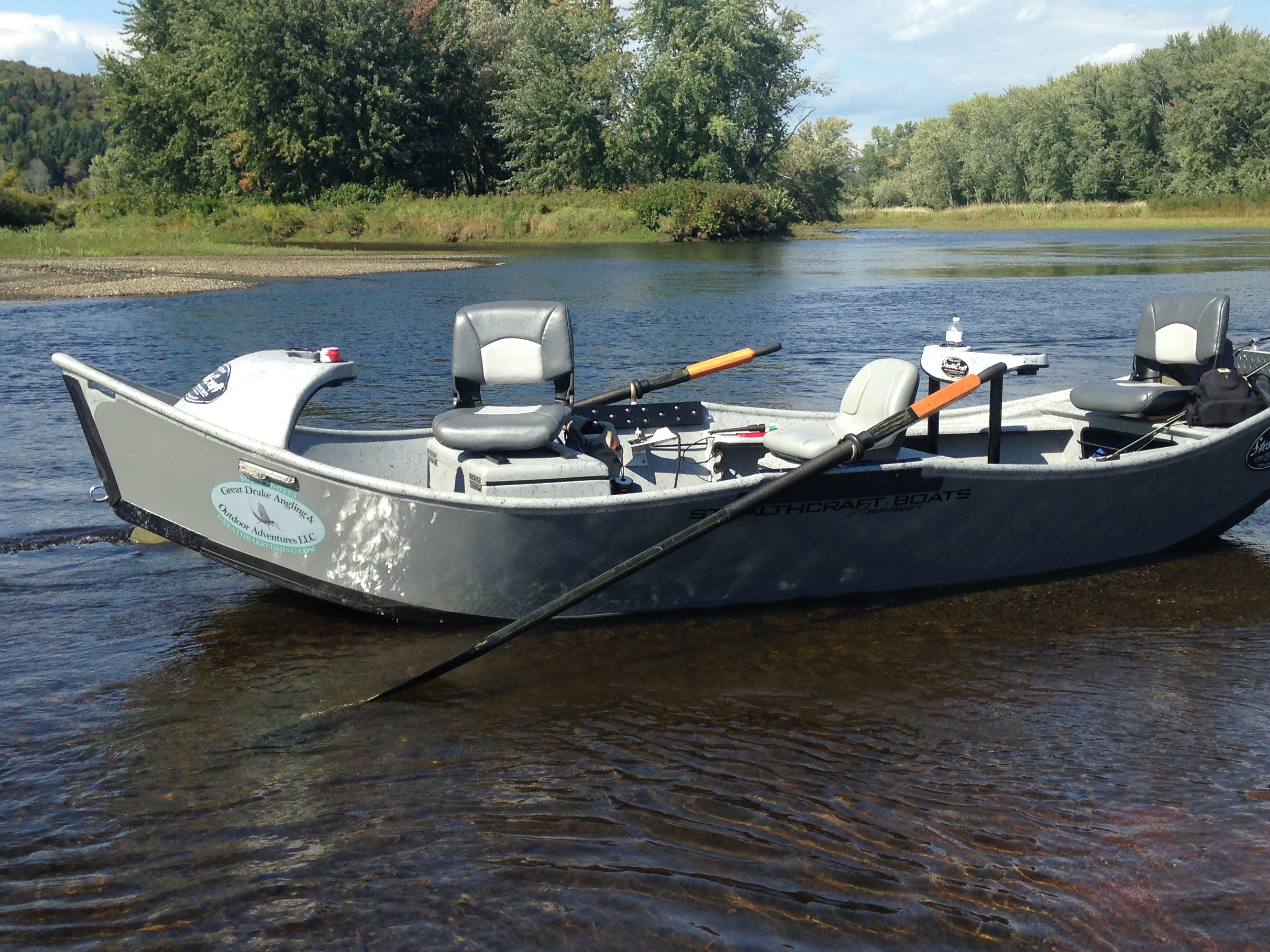 Upper Connecticut River
Vermont and New Hampshire
Our Connecticut River Trips span over 30 miles of the northern reaches of the river. Most of this water is accessed from our roomy 16′ Stealthcraft drift boat or our three person raft, allowing us to cover miles and miles of fishing opportunity with little to no wading pressure. Some of the more northern areas around the Connecticut Lakes offer more wading opportunity.  Through these stretches, the river is much smaller.  Pocket water mixed with a sampling of classic riffles, runs, and pools make for excellent wade fishing. Our drift trips are booked as full-day floats. We will provide you with a deluxe stream-side lunch and water on all full-day excursions. If you have any specific needs or prefer to bring your own lunch, please let us know in advance and we will provide a cooler and ice.  Wading trips can be booked as full or half day.  The Upper Connecticut River float trips are very scenic and tranquil, accompanied by fantastic northern New England trout fishing.
The river itself consists of lots of gentle meandering water with occasional swift riffles and runs. Along the banks you will see a lot of farmland and some wooded stretches with the mountains of Northern Vermont and New Hampshire as backdrop. The river itself holds brook, brown and rainbow trout in good numbers. Also trophy specimens of each are not uncommon. Landlocked Atlantic salmon are also found in these waters, but primarily in the more northern reaches near the Connecticut lakes. the Connecticut River is very fertile and aquatic insect hatches of various types can be very prolific, offering the dry fly angler a great opportunity to take quality fish on the surface.  If you are not a resident of Vermont, or are fishing north of the Vermont border you will need a New Hampshire fishing license to fish the upper Connecticut river.  Buy your license here
If you are looking for a place to stay, before and after your outing… Check out our friends over at Quimby Country, Vermont's oldest sporting camp.    Just a short drive from the river and a true piece of northern New England's sporting tradition.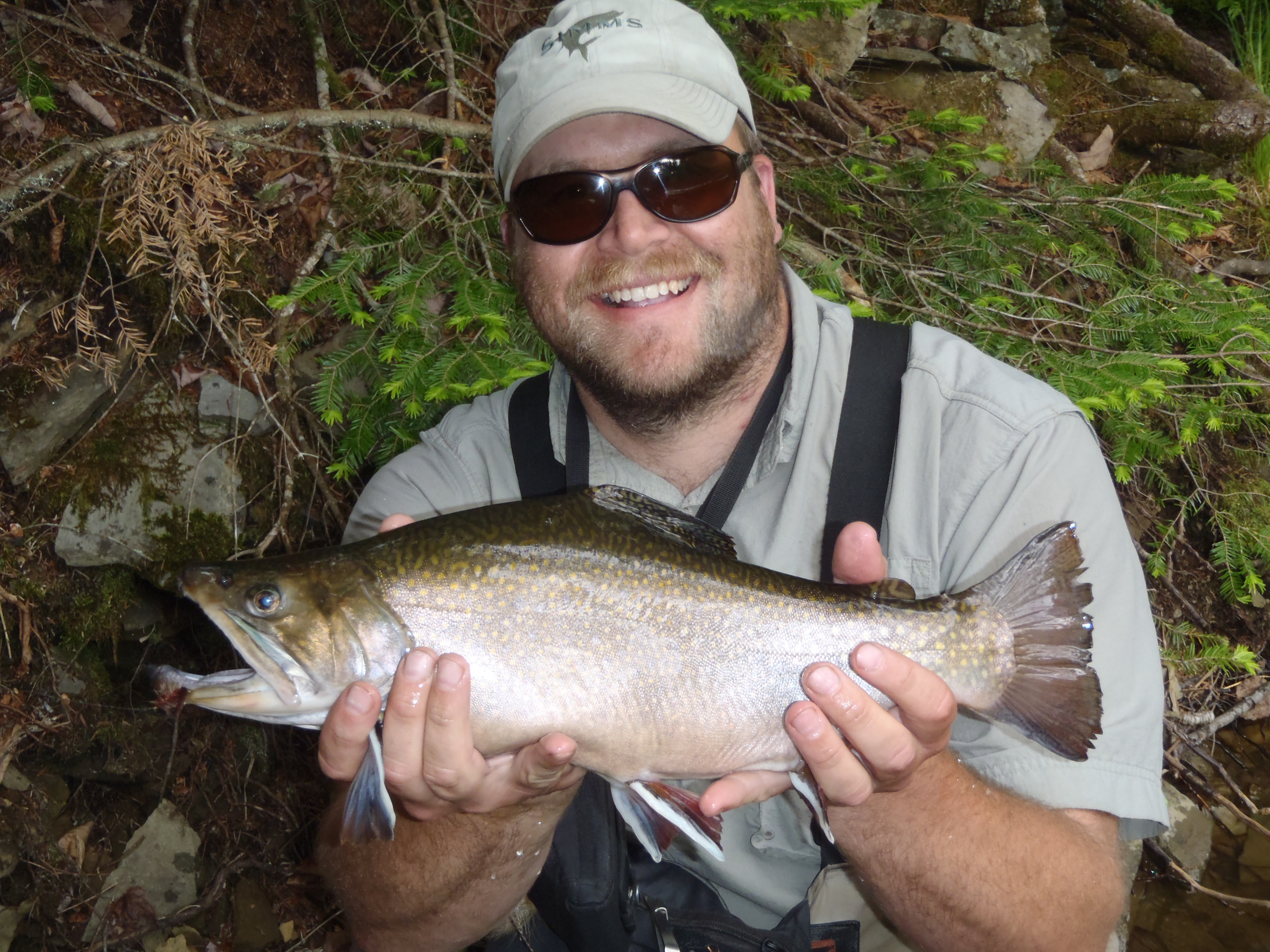 Pictured above is a trophy brook trout from New Hampshire's upper Connecticut River.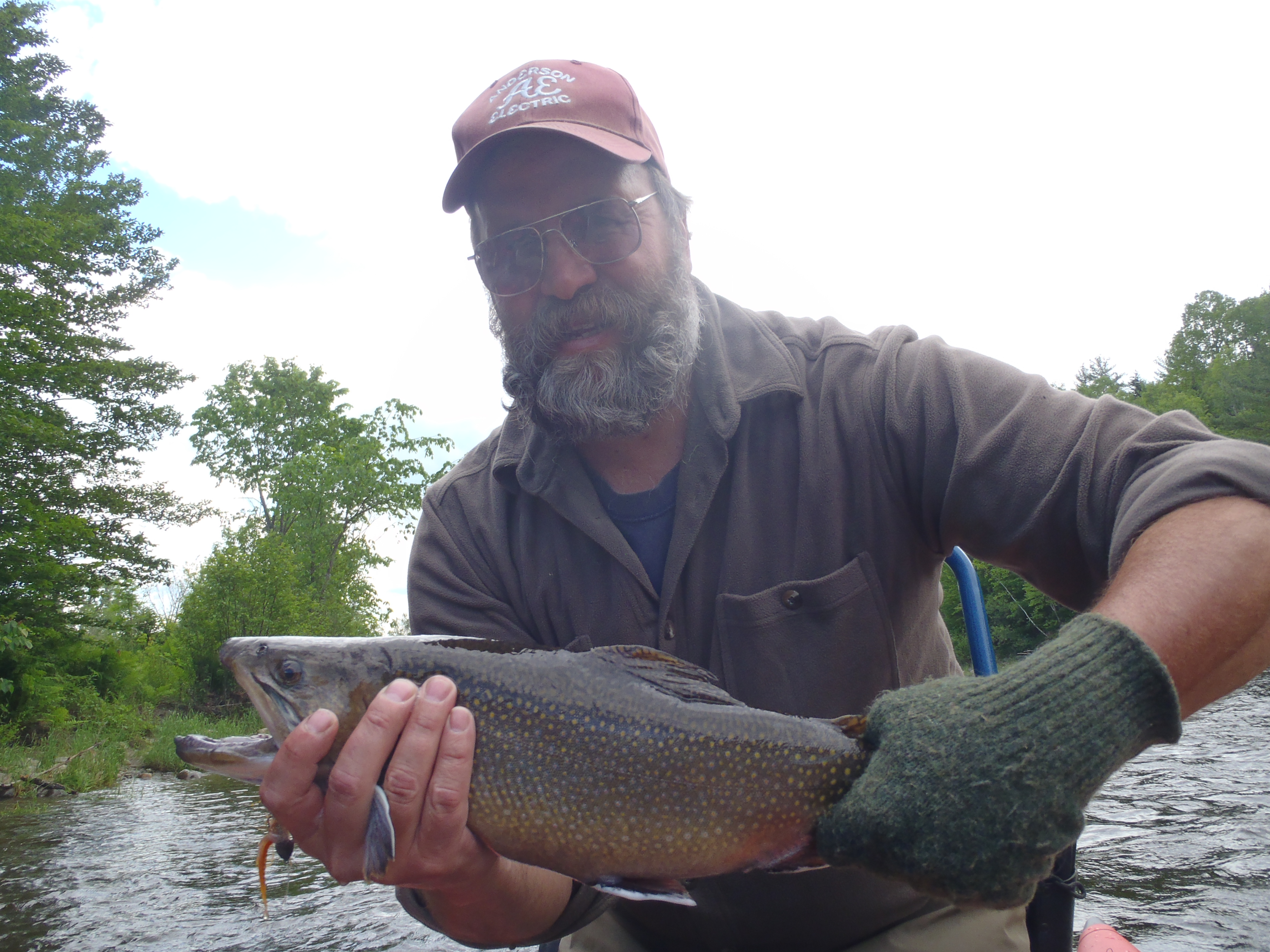 Pictured above is a trophy brook taken on one of our upper Connecticut River drift boat trips.