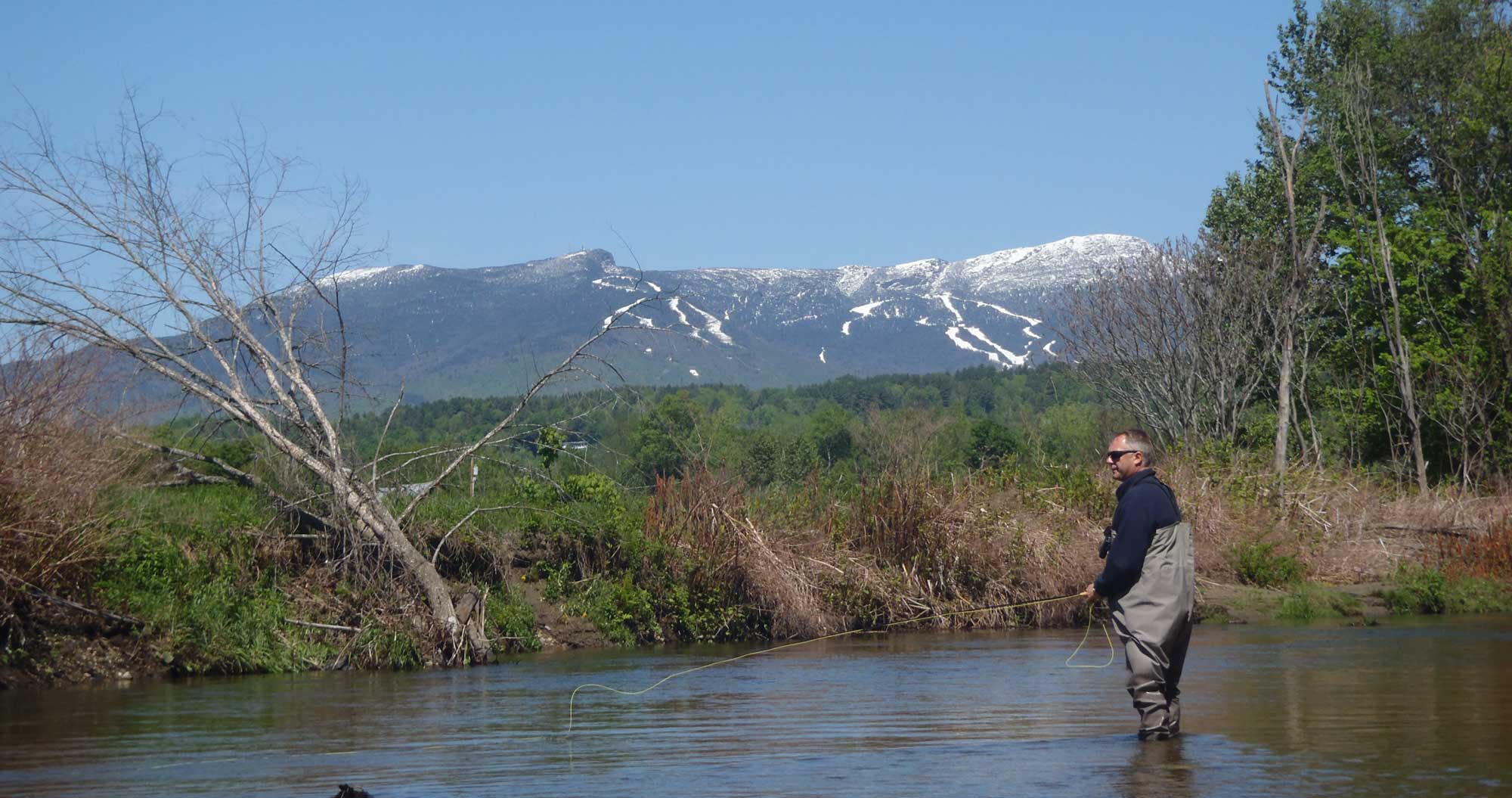 Taking Fishing to the Next Level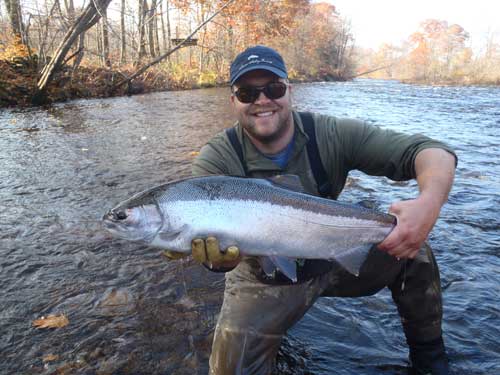 Owner/ Head Guide –
Joshua C. Adams
Great Drake Angling & Outdoor Adventures LLC is owned and operated by Joshua Adams. Josh was born and raised in the foot hills and mountains of western Maine. Introduced to the outdoor sporting lifestyle by his father Eric, hunting and fishing has not only been a passion, but a way of life since his youth. He cut his teeth fishing rivers such as the Rapid River, Magalloway River, Kennebago River, Androscoggin River, and countless other rivers, streams, and still waters throughout the region.
Upon moving to Vermont in 1996 to attend Johnson State College he became very familiar with the waters around the Stowe area, Northeast Kingdom, and northern New Hampshire. By 1999 he was guiding fly fishing tours, teaching fly casting, and guiding conventional fishing tours throughout central and northern Vermont. A short time later he began guiding ice fishing tours through the winter months, and turkey hunts in the spring. In addition Josh is also a licensed New York guide #5147, where his primary focus is guiding spring and fall steelhead, on the famed Salmon River, a registered Maine guide, and a New Hampshire licensed guide, in hopes to share his home waters and some of the finest fly fishing the northeast has to offer with you.
Josh is one of the finest instructors and guides you will ever meet. His teaching methods are proven to make learning easy for clients of all abilities, and his perpetual smile and friendly demeanor always make for a fun day on the water. Josh's passion for hunting and fishing is contagious, and a day spent on the water, or in the woods with him, will leave you with a yearning to try it again.
The disciplines he teaches and guides include the following: Fly Fishing / Casting, Spey Fishing / Casting, Spin Fishing, Center Pin / Float Fishing, Turkey Hunting / Shotgun and Archery, Moose Hunting / Fire Arm and Archery. Other types of hunts may be accommodated upon special request.
We are a premiere guide service based out of northern Vermont, currently servicing clients in Vermont, Maine, New Hampshire, and New York. We specialize in instructional fly fishing tours but don't limit ourselves to only that. We also accommodate Spey fishing, spin fishing, center pin fishing, and hunting clients.
We offer both wade and drift boat trips to our anglers. All of our programs are designed to be instructional, accommodating, and fun! Our mission is to share a little slice of paradise we call home and provide memories and knowledge that will last a lifetime.