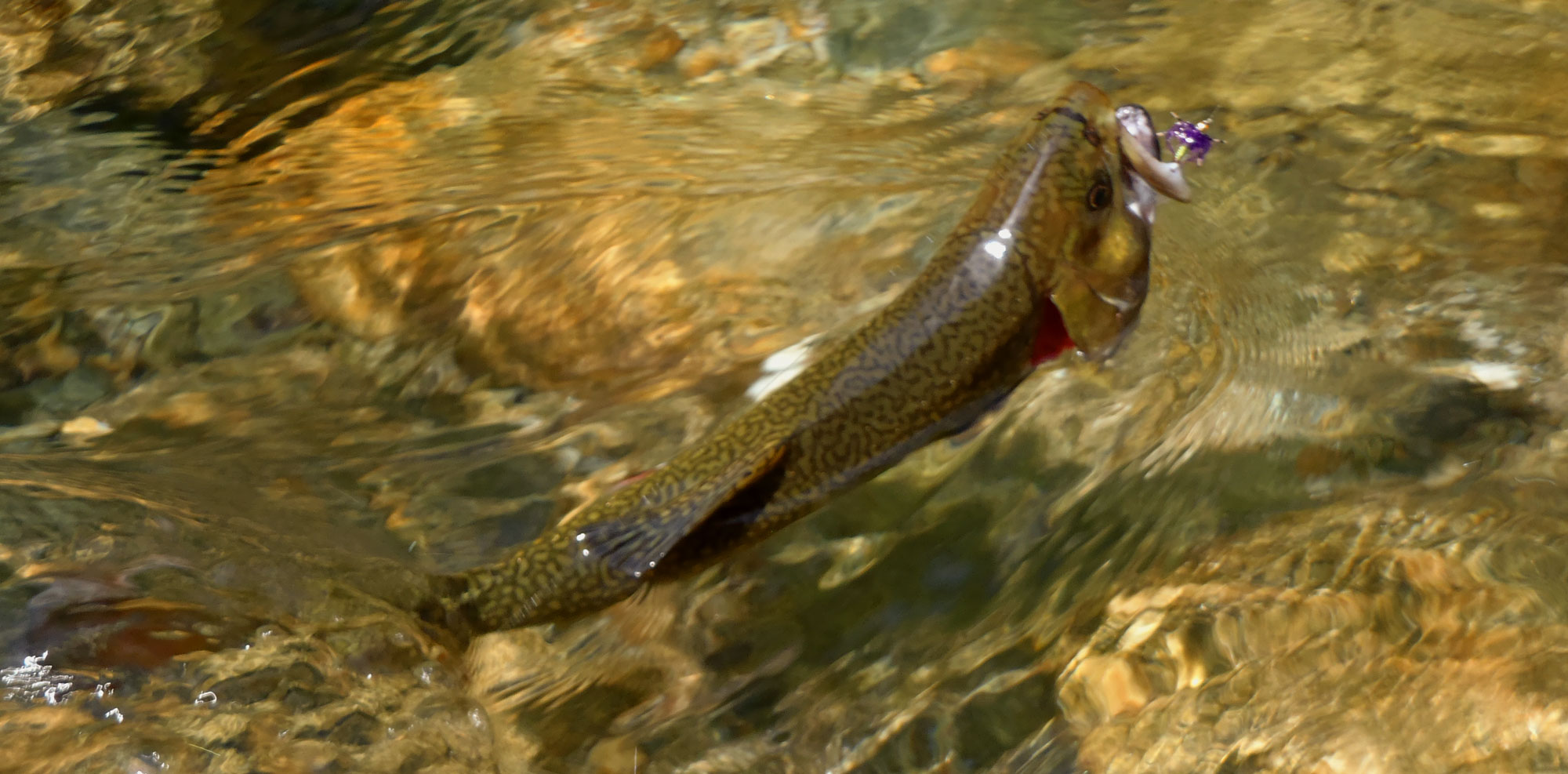 Fishing in Western Maine
Magalloway River, Rapid River, Kennebego River, Sandy River, Upper Dam Pool, Androscoggin River
The Mountains of Western Maine are home to a number of rivers, lakes and ponds, and is also home to some of the largest native brook trout to swim in the United States.  This area is truly a world class fly fishing destination. Many of the waters in this region are fly fishing only! Catch and release! In some cases require the use of barbless hooks.  These waters are known to harbor both healthy fish and healthy aquatic insect hatches alike- a real fly fisherman's paradise.
Western Maine is not only home to some world renowned fisheries, it is also an area of great historic value in the fly fishing world.  Many classic fly patterns were developed in this region.  A number of those patterns were brought about by Carrie Stevens, tied and tested at Upper Dam Pool.  This region is also home to a number of classic sporting camps, many of which are still in operation today.  It's a place presidents have come to fish.  It's a place where icons of our sport come to fish.  It's the area I learned to fly fish and grew as a fisherman.  It's a place you should come to and fish.
While some of the waters in the region are accessible only by wading, others, like the Androscoggin River and many still waters are drift boat accessible. The drift boat is the best way to fish the Androscoggin river.  The Andro is large and broad, and the drift boat allows you to fish all the spots with ease.  It is also a great way to see the river and its beautiful surroundings.  Our 16′ Stealthcraft Superfly drift boat is big, roomy, comfortable, and a dream to fish from!  It can accommodate three anglers and a guide, but two anglers and the guide is ideal.  All float trips on the Andro are booked as full days and include a deluxe stream-side lunch.
In many cases the nature of the rivers we wade are composed of large rocks, swift currents, and will often involve some hiking, due to the remoteness of the rivers. Wading staffs are strongly recommended. If you have concerns with wading and / or hiking, please let us know in advance so we can provide you with an option to make you more comfortable. While much of the water we fish in this region focuses on native brook trout and landlocked salmon, rivers like the Androscoggin, the Wild River and  the Sandy River, also offer great fishing for rainbow trout, brown trout, and in some areas smallmouth bass.  If you're visiting the area, book a trip and experience first-hand the amazing natural resources western Maine has to offer. If your quest is to catch a trophy native brook trout, well there is no better place to begin that quest – with Great Drake Angling & Outdoor Adventures.
Buy a Maine fishing license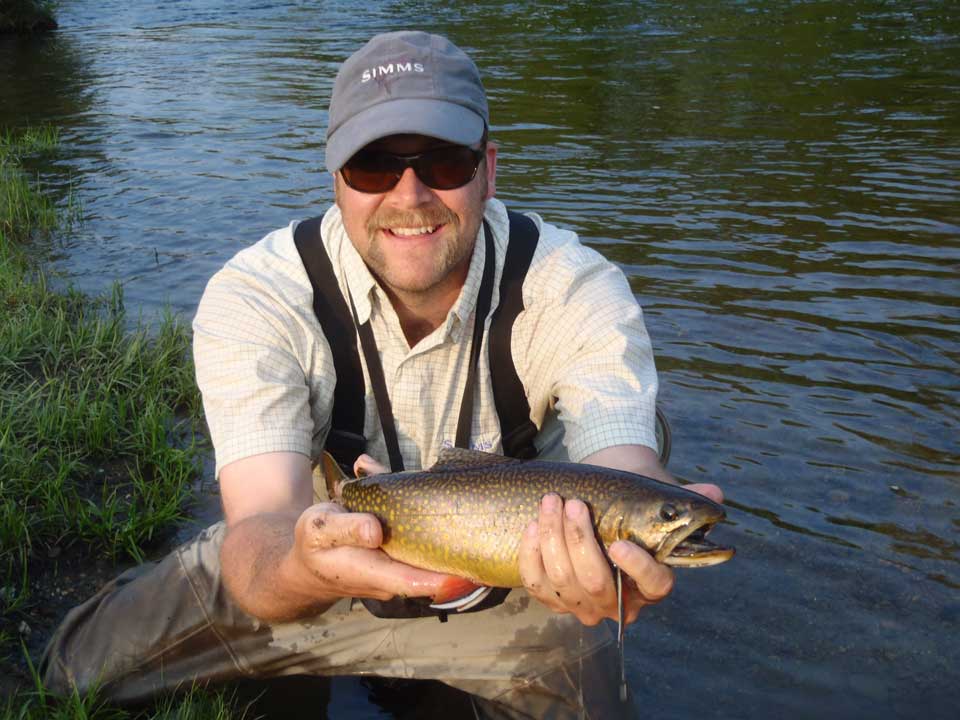 Pictured above is a native western Maine brook trout, taken on a dry fly during a mid afternoon hatch.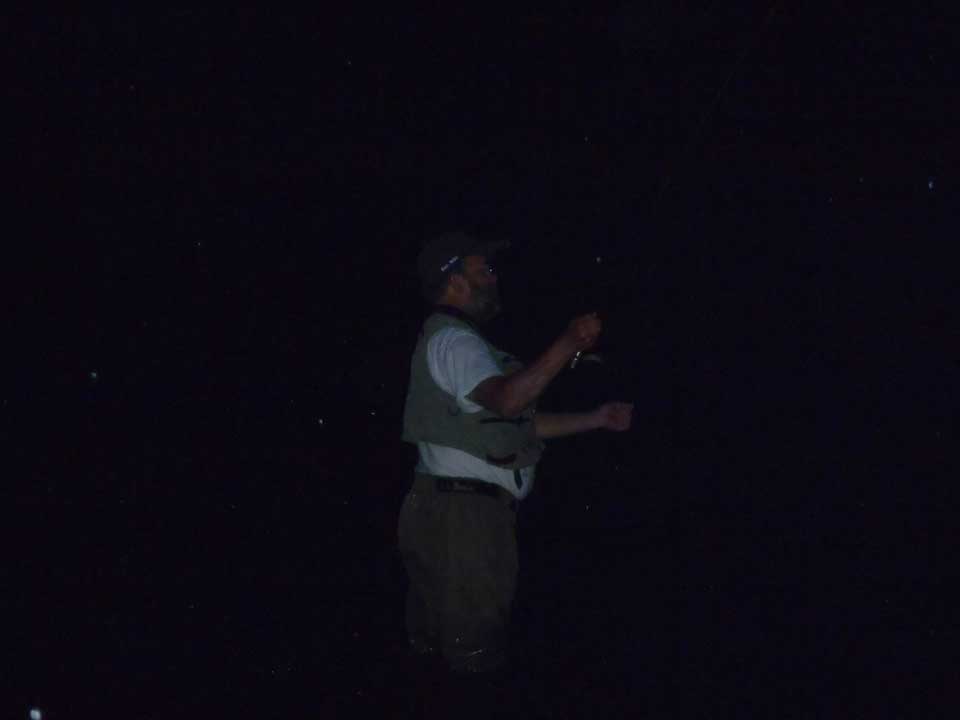 Knee deep in an evening hatch on the Magalloway River.